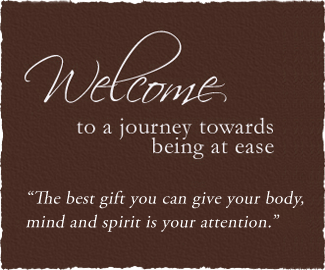 Myofascial Release
Fascia is the connective tissue that connects and covers all muscles, organs, and skeletal structures of the body. Myofascial release is a form of soft tissue therapy intended to eliminate pain, increase range of motion, and rebalance the entire body.
Massage techniques are used to stretch the fascia and release the bonds that exist between the fascia, muscles and bones. This treatment is sometimes referred to as deep tissue work. The therapist applies light pressure and gently stretches the fascia; this allows for increased blood circulation, increased flexibility, more efficient movement patterns and relief from pain. This technique is highly effective in the reduction of pain and tension as well as increasing ease of movement.
Cross Fiber Deep Muscle Therapy
Cross Fiber Deep Muscle Therapy is an innovative approach of working with short strokes across the muscle fibers (cross-fiber). This set of full body corrective restorative strokes lays the foundation upon which additional techniques may be layered. Over its 30-year clinical history, Pfrimmer Deep Muscle Therapy has proven its effectiveness for releasing chronic stress areas due to misalignment, repetitive motions, and past lingering injuries. Deep tissue massage physically breaks down adhesions to relieve pain and restore normal movement by softening the superficial layers of muscle to painlessly allow access to the deep muscles. The improved circulation that results from this causes changes on a cellular level, not only to the muscles involved, but also to any surrounding tissue that may have been affected by the impaired circulation. By softening hard fibrous muscles that restrict motion and flexibility, the body's natural healing abilities begin to restore proper function and structure.
Combining massage with traditional treatment for specific conditions or diseases offers an added edge in speeding recovery and promoting continued improvement. This therapy is intended to relieve pain, not cause it.